Custom Presentations
Just give Wambui an idea or a theme and she will create a song, a presentation or a whole show based on your topic. Wambui has mastered the skill of educating and enlightening through entertaining.
---
Some Custom Presentations and Shows:
Who Cares?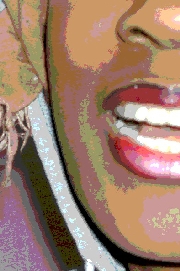 Mental Health Partnership Steering Council 
The Carter Center, Atlanta, Georgia 
Sponsored by: 
Mental Health Partnership 
National Mental Health Association 
National Alliance for the Mentally Ill 
Habitat for Humanity International
A one-woman dramatization of the correlation between mental illnesses and homelessness.

"I'd like to ask you a question 
I'm really trying to be fair 
How many people do you believe really care?"
from the song Who Cares?
BETTY: . . . So I said to myself -- I said, Betty you are going to get beat up either way. Right now the system is beating you up and you are carrying your belongings around in a cardboard box and sleeping on a cot . . .
BUDDY: . . . when I called about the housing program, I got this answering machine that said please leave your name and number. Some one will return your call. I didn't have no number, but I left my name anyway. . .
MARY: . . .If everybody got better, who would there be to be better than?
---
Welfare Blues
Greensboro NOW Presents 
"The Welfare Blues"
With the effects of punitive welfare reform legislation becoming more obvious in their community, the Greensboro, N.C., chapter of NOW is addressing the issue by presenting a musical play entitled "The Welfare Blues." The play dramatizes the impact of the current welfare reform movement on women and families.
After Greensboro NOW organized a bus for women to attend the Women of Color and Allies Summit in February, the chapter was revitalized and members decided to prioritize welfare reform as one of its major issues. "The Welfare Blues" was written by Wambui Bahati, who joined NOW at the Summit, and is performed by seven NOW members who have made the play a traveling road show. Presented in public housing communities, health centers and libraries, each performance concludes with a panel discussion by legislators, transportation, social service and childcare representatives.
"The Welfare Blues" series of five skits addresses the myths and realities surrounding time limits, pregnancy, and mandatory drug testing, along with the public's distorted image of who receives public assistance and the amount of the federal budget allocated for public assistance programs. The performance has been recorded for public access television. 

Article by Cindy Hanford 
NOW Chapter/State Development Staff 
Additional information provided by 
Marian O'Connor Franklin of Greensboro NOW
In the photo: Wambui, as Power Snatcher,
and Sarah Gibbs, as Back Stepper, rehearse.
---
Live and In Person -
It's Racial Injustice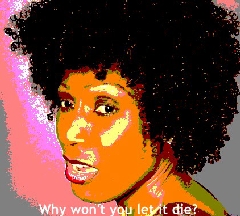 "I am old. I am tired. I am ugly. But you will not let me die . . . Do you think y'all will be overcoming anytime soon?" - Racial Injustice
Racial, in an attempt to reinvent itself, has been booked at a Vegas Club as an entertainer. The emcee gives us a lot of information about Racial's background. The emcee sings a few songs because it seems that Racial is having second thoughts about performing and is stalling for time. The emcee even introduces several of Racial's relatives who are in the audience.- The Isms. Class Ism, Chauvin Ism and Race Ism are present.
Live and In Person: It's Racial Injustice is a one-woman show Wambui wrote at the request of an organization whose goal was to start a dialogue about racial issues in their community. 

---
Some People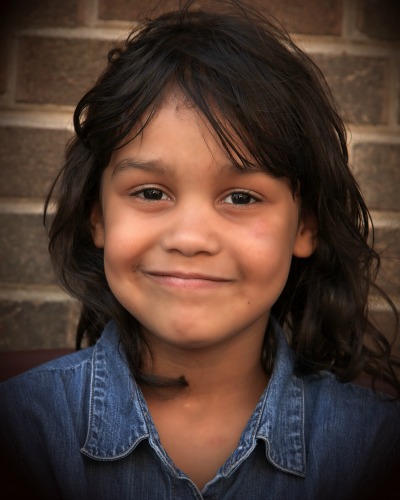 Some people have a roof up over their head. 
Some people sleep in their very own bed. 
Some people have hot water everyday. 
Some people have a yard where their little child can play.
Any day now, 
Any day now, 
I'm going to be some people too.
Some people have heat when it's cold outside. 
Some people have homes that give them a sense of pride. . .
Through the Habitat for Humanity 
I'm gaining back my dignity ...
(Excerpts from the song Some People 
written by Wambui for the Habitat for Humanity) 
---