Amateur Night  - The ApolloTheater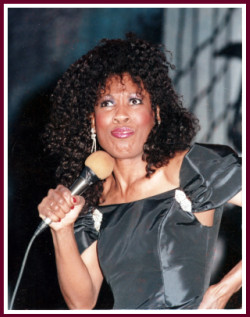 ---
It was April 22, 1987, when I stepped onto the Apollo Theater stage. I knew it could be brutal, but I was willing to take that chance to sing on that stage with the band they had at the time. I was on about the middle way of the evening. I was listed as JOHNANN WASHINGTON - VOCALIST.

I sang a song that Millie Jackson had covered - yes, that  Millie Jackson. (It would be years before I was born again.) The name of the song was The Angel In Your Arms. I was happy to make it through the whole song. The clown didn't brush me off the stage.
In the end, I might have even won, but a girl from out of town brought a couple of bus loads of people with her. She got the loudest screams and yells in the end. I felt proud of myself. I had come alone. I brought no cheering section at all. The cheers I got were genuine from the audience.
---
---