You Don't Know Crazy -
My Life Before, During, After, Above, and Beyond Mental Illness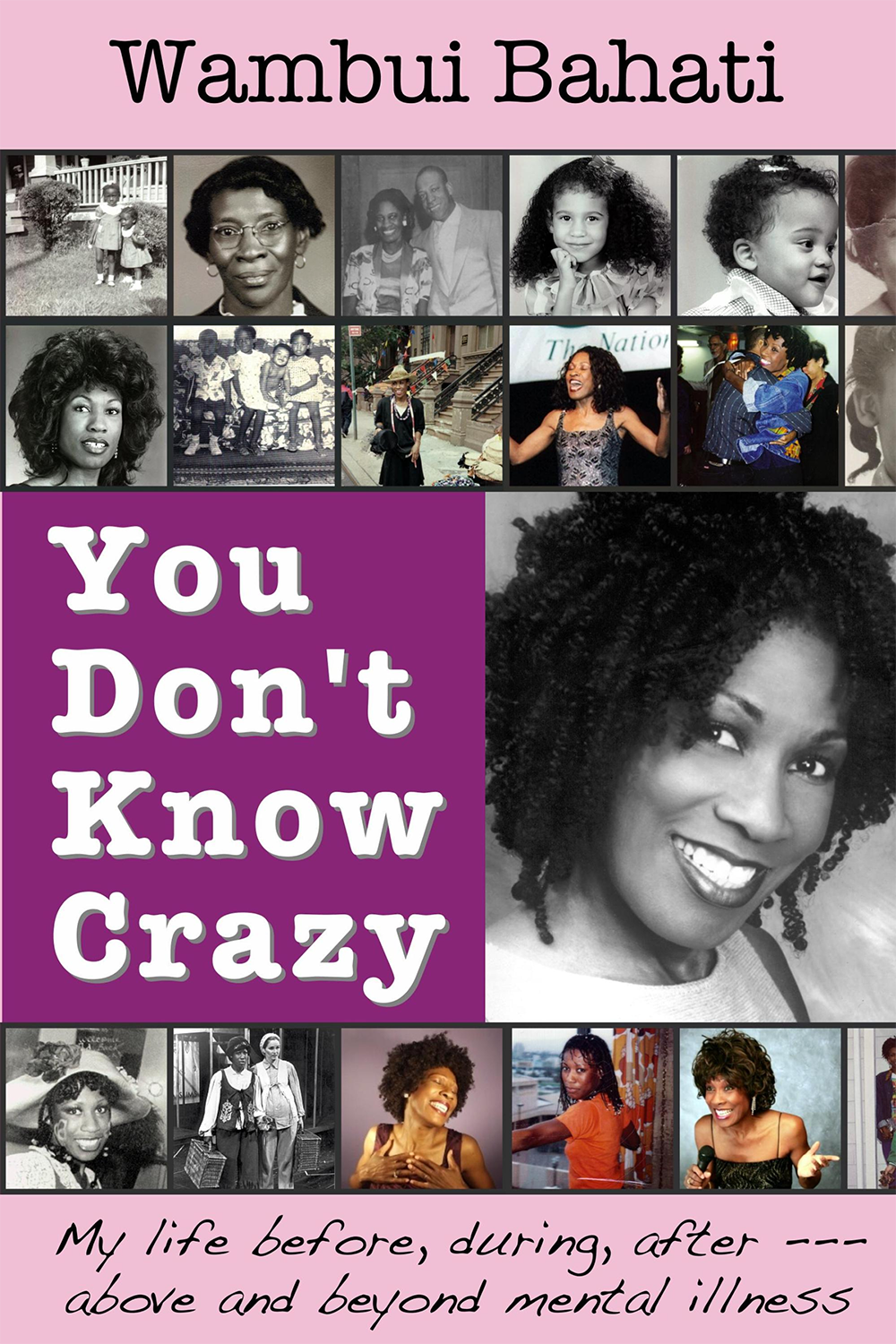 Step into the fascinating world of Wambui Bahati, a Broadway star turned welfare mom who fought against the stigma of mental illness and redefined what it means to live a fulfilling life. In her powerful memoir, 'You Don't Know Crazy,' she invites you on a journey through her life, from growing up in the segregated South to her rise as an actress on the stage.
Wambui candidly shares her struggles with bipolar mood disorder and her challenges, including homelessness, welfare, and being told she would spend her life in and out of mental institutions. But she refused to let mental illness define her. Instead, she took control of her life and discovered the power of self-love, courage, and determination.

For the past 25 years, Wambui has studied and explored various strategies to enhance her quality of life. She shares these insights and tools in 'You Don't Know Crazy.' This inspiring book is not only a testament to the resilience of the human spirit but a call to action for anyone looking to break free from the constraints of mental illness and live their best life. Get ready to soar with 'You Don't Know Crazy.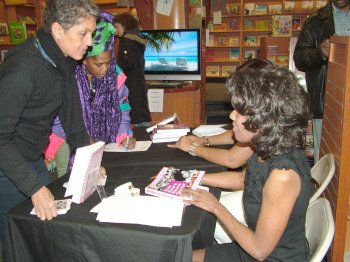 Wambui signs books at Hue-Man Book Store in New York City
While 'You Don't Know Crazy - My Life Before, During, After, Above and Beyond Mental Illness' is a powerful memoir that chronicles the author's journey through mental illness. The book provides a raw and honest account of the challenges, triumphs, and lessons learned along the way.
The author's experience will resonate with anyone who has faced mental health challenges, particularly women diagnosed with depression or bipolar disorder. The book offers a relatable and empowering perspective that can help readers feel less alone and more in control of their lives.
Through her story, the author shows that it is possible to rewrite the scripts of our lives and tap into our innate power and wisdom. The book offers valuable insights and practical tools for building resilience, improving self-esteem, and cultivating a positive outlook on life.
Overall, "You Don't Know Crazy" is a must-read for anyone seeking inspiration, motivation, and guidance on their journey to mental wellness. It is a powerful reminder that we all have the strength and ability to take control of our mind, body, and soul and fall in love with ourselves and our lives.
Some Have Said:
---
"I have to admit that I had never heard of this person prior to reading her book. However, through her story "You don't Know Crazy" I have come to admire Wambui Bahati . . . This book is written in an honest and often extremely funny way. The author obviously chooses to express herself through humor and this was quite inspiring. She retells her story and as she describes the hell that she went through, I could actually feel myself in her shoes - living it in my own head and heart . . . This was an excellent read".
- www.bookshipper.blogspot.com
---
. . . "You Don't Know Crazy" provides a frank look at aspects of mental illness that people have been avoiding for years. Author Wambui Bahati . . . uses the knowledge and insight she gained to reach out not only to people suffering from Bipolar disorder but also to those suffering from depression, mania and any other disorder that negatively affects their daily life. Her story is heartwarming, and readers will find comfort in following her through her trials and the strength that she eventually discovered . . .
- By R. Malove
---