HAVE YOU NOTICED HOW MUCH YOUR
DOLLAR IS 'NOT' WORTH, LATELY?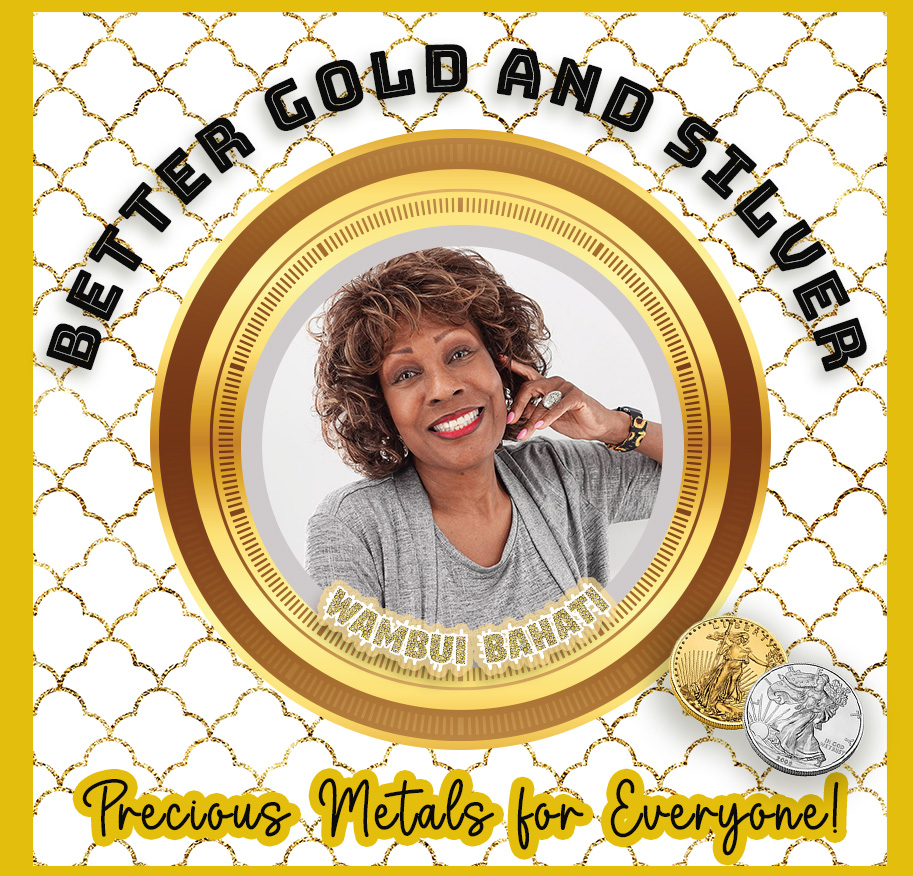 Check this video out. What would you choose?
---
I didn't learn about the power of gold and silver (God's Money) until I was older. Then, after I started buying silver coins, I wasn't sure which dealers I could trust.
Better Gold and Silver is partners with an organization that provides grading services you can trust and the best and highest quality coins in the marketplace. You do not need a big budget to enjoy the exceptional benefits and outstanding services listed below.
I invite you to see how fun and easy it is to own gold and silver and secure your future.
I think you might like it!
Wambui
---
---
Membership Benefits Include:

Sound Money Wallet
- Instantly Convert Cash to Gold or Silver
- Instantly Convert Gold or Silver to Cash
- Your Budget is NO Problem. Buy Gold or Silver in Increments
Monthly Auto Saver Program
Healthcare
Rare Coin Drops
1099 Tax Advantages
Gold-Backed Ira
Legacy Income Potential
No Minimums - No Maximums
Gold and Silver Coin Education
---

FREE: 'More Information' video meeting with me. I will call you at your appointment time, or you may click on the link in the confirmation email. I will answer your questions and introduce you to the company website to help you make a more informed decision. Most meetings last about 20 minutes.

---
Disclaimer: I / We are not financial advisors. No financial advice is given or implied. Better Gold and Silver is not a registered investment advisor or stockbroker. The price and future value of precious metals are based on many factors, including but not limited to market and economic conditions. Past performance of precious metals is no guarantee of future performance or future value.

---