Crazy for Me:
How I Got Over Bipolar Disorder
and Other Life Stuff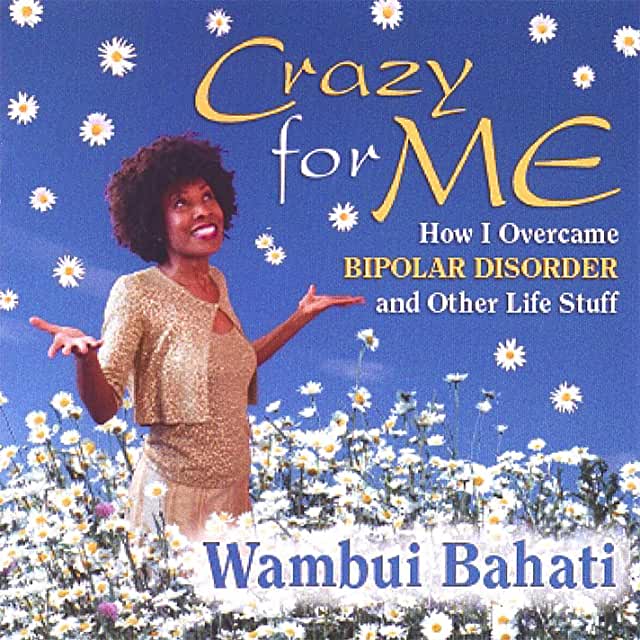 Crazy for Me is an inspirational, entertaining, personal narrative, self-help CD for people who are living with or recovering from (so-called) mental illness, and from bipolar disorder in particular -- and, Other Life Stuff.
Through trial and era, while recovering from her own (so called) mental illness, she became an expert on the challenges and - most importantly - the possibilities facing the more than 20.9 million American adults who have been diagnosed with mood disorders.
---
"I couldn't stop listening to your CD . . . "
"I celebrate u...u r wonderful.I couldn't stop listening to your CD....from one crazy lady to another u nailed it.
you courageously and humorously and energetically touched all the issues...u covered so much in such a beautiful way....u r the only one I know of who has addressed the mental health issues with such powerful spiritual positive loving energy congruent with your demonstration of health...it is amazing....
I honor your interest to promote your business "out of the mental health field"...into all the positive areas you are so qualified to do...
I encourage you to continue to be a "spokesperson" for mental health with this CD and show...your voice and energy is amazing on this topic."
Janet Werner, M.Ed. Guidance & Counseling
President, JWH Training & Consulting Inc.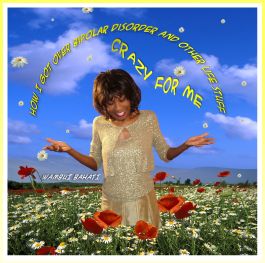 Click Here to See the CD Booklet / Insert (PDF)
"A powerful CD that touches your heart in a special way! We can all relate to and grow from the inspiring messages contained within this CD. Wambui weaves 'a story of life' that captivates you to the very end. Everyone needs to be 'Crazy for Me'."
~ Kathy Perry
Peak Performance Women
Hello Wambui,
I was searching for something that would motivate me to improve my bipolar disorder and WOW your message hit the nail on the head . . .
Thanks,
GB
"That CD was inspirational, motivating & courageous! Many can relate to the struggles, adversity and glowing success that is possible! I work with boomer (baby boomer) women who struggle with depression, negative thoughts & feeling hopeless & confused as they make life transitions & discover their own passion & purpose! It's clear Wambui has found hers & is sharing those possibilities with all of us! Thank you!"
~Marcia Merrill
Click here for: